Welcome to the King's Table
JOIN US IN PRAYER FOR OUR WORLD
ONE

FAMILY, ONE LOVE FOR HUMANITY.
I decided to start this website (and I guess community), because my heart is bleeding for our world right now. Everywhere you look, there is division, and I know that deep down, that isn't what any of us want. Sure, there are a select few (usually those in positions of power) who benefit from keeping us all in a state of disagreement, but I know that, for the most part, so many of us want the same things. We want to live in love. We want to be at peace with one another. We want to connect with our friends and neighbors without having to feel cautious around them. We want to be able to trust, but find it hard to escape the imposing narratives of separation and fear.
The upcoming election in the United States, coupled with 7 months (so far) of lockdown, due to the worldwide response to Covid-19, have us living even more on edge. Our social media feeds and television screens are filled with innumerable reasons to be angry. More reasons to feel hopeless. More reasons to want to isolate and disconnect. More reasons to shut off and remain numb to everything that is going on. Those are all things that I'm feeling too, but I know that isn't what God wants from me.
In quiet reflection one day, I felt like God was calling me into prayer and fasting for the 7 days leading up to the election. I then thought that it would be more powerful if I opened it up to anyone who felt called to participate. That's why I created this website. It isn't supposed to be fancy, but is basically just a landing page to allow us to connect and stay in touch more easily in the 7 days leading up to the election on November 3rd, and the uncertain times in the weeks and months that will follow.
​
So starting on Wednesday, October 28th, I will begin a water fast (consuming only water, no food) that will last for 7 days. Every day during the fast, I will host a Zoom meet up call at 3pm PST (4pm MT, 5pm CT, 6pm EST, 6pm Trinidad time, 11pm UK time, 11pm Nigeria time, 1am Tanzania time, 9am on the 29th Sydney time). - Sorry I can't figure out ALL the time zones, but I tried to add as many as possible! If you would like to join me on the Zoom call, I will be reading from the Bible, leading us in prayer, and opening it up for others to contribute. We may even worship together too! The purpose of this is to pray for the country in the lead up to the election, and to pray for the rest of the world that is facing a number of other huge challenges right now as well. This will be a non-partisan meet up. I do not affiliate with any political party, and welcome EVERYONE to join, no matter what your political views are. There will be a zero tolerance policy for any hatred shown towards either of the candidates, or their supporters. This is not a debate club. This is not a, "We're on the right side of history" club. This is a, "We put our faith in God through Jesus Christ, and trust that He will guide our steps" meet up group. I don't know how long I will do this for. I don't know how many people will join. I'd be happy to do it by myself, but the Bible says that, "Where two or more are gathered together in my name I am there among them." ( Matthew 18:20).
​
I want to stress again, EVERYONE IS WELCOME. You don't have to be a Christian, you don't have to fast for 7 days with me, you don't have to be able to make every single Zoom meet up. You can come for one, you can come for them all, you can choose to fast for 1 day, or 3, or none. Just do whatever you feel called to do! But if there is anything in you that is craving community and prayer during this time, then I welcome you to join me!
​
​
Love you all, and hope to see you on October 28th.
Tennille Amor x If you want to receive the link to any of the Zoom Meet Ups, where we will be praying, reading from the Bible, and worshiping together, then make sure to sign up below, so I can send the links to you.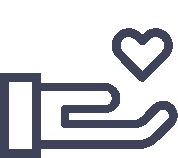 All of the meet ups are free. If you would like to make a donation, 100% of it will be used to make a difference in local and international communities around the world. You are under absolutely no obligation though.